"Awareness is like the sun. When it shines
on things, they are transformed."
– Thich Nhat Hanh
Every Soul is born into this life with a purpose.  As we pedal along the landscape of life our Soul Purpose can become muddied and our primary motivation hidden from us. With each Soul Coaching program you are offered an opportunity to be reconnected with your Soul Purpose.  Even if you feel you know what that is, you will be given guidance on what your next steps are and how to see this come to fruition.
We all have a Soul Purpose that is Love. Yet Love too can become very confusing in the day-to-day. With a Soul Coaching program, you will begin to see yourself and the world around you in a new loving way.
By participating in Soul Coaching the personal benefits may include:
Connecting with your true passion and lust for life
Improved mental, physical and spiritual health
Create fulfilling and loving relationships that last a long time
Transform your relationship with money for life
What you'll get in each package:
a tailored program to suit your individual needs and wishes
Channelled information and guidance, direct from your Spirit team
A soul purpose reading
Regular sessions covering love & relationships, career & money, health & wellness, and soul purpose & spiritual development (which ever is of most need).
Spiritual healing & support during your awakening/spiritual transition
Your sessions may include:
Energy awareness, clearing, management and building.
Development of your intuition & psychic intelligences
Guidance on your spiritual path & soul purpose
Manifestation rituals & tutoring
Training to connect with your Higher Self, Spirit Guides & Ancestors
Learning to use intuitive tools, such as oracle cards, channel writing & pendulums
Psychic protection and boundary setting
Exercises to align intention with action
Assistance letting go of old patterns & behaviours
Hypnosis & past-life regression
Guided meditations to use at home
Testimonials
"Soul coaching with Dana was one of the best decisions I have made. Getting regular guidance and mentoring from this talented woman has really helped bring clarity to my life and my soul's journey."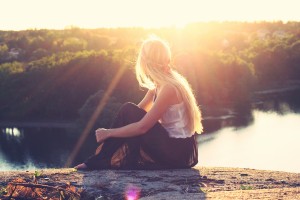 "Dana has helped me more than I can explain. I have discovered so much about myself that I probably would not have been able to do on my own. She is incredibly supportive and understanding. I will be back for more sessions later down the track."
"DanaSpiritButterfly has been an absolute joy from the moment I met her. I was at the beginning of my spiritual journey, a little lost and not knowing where to start, until I found Dana. Her knowledge of science and everything spiritual is amazing and her channelling abilities nothing short of a miracle. I finally found out who was on my Spirit Guide Team and Dana taught me how to directly communicate with them. Dana was also able to pass on the messages from the higher realms of Ascended Masters and Archangels.  Because of Dana I am now able to go to group workshops and I have given my first readings and conveyed channelled messages … I NEVER thought I would be able to do this.  Thank you Dana. Much love."
"Dana is one of the most amazing people I've met on this planet and I can't say enough. She has been guiding me via spirit channelling for a few years and everything she has ever shown me has come to fruition. From finding my soulmate (ugh – needle in a haystack) to showing me what I was made to do after the Nepal earthquake, to helping me write/develop my book. She's incredible. Some say psychics see the future, but really what Dana is doing is showing people possibilities and multiple timelines that one can choose. She shows you what will happen if we stay on the current path and point-in-time she is channelling. Obviously, humans still have sovereign free will, which is why destinies may change. I highly recommend everyone study with Dana."
"I would highly recommend Dana for anyone who is looking for accelerating their spiritual journey and don't know where to start.  I also recommend Dana to those who have read a lot but don't know how to integrate the spiritual literature into their daily lives in practical terms."
"Dana has an incredible ability to hone in on central areas of your life that affect your wellbeing. Although not conscious of these areas, when brought to your attention through Dana, you nod to yourself as if deep down you've heard this message before…somewhere, some time ago. Dana relays those long lost messages between you and your true self, reintroducing you to your soul purpose."
How do I get started?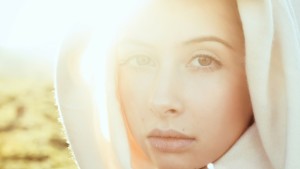 Book in for an online Soul Coaching Consultation. The initial session runs for approximately 1.5 hrs. You will be sent an initial Questionnaire to work through as preparation for the program.
During your initial session we will cover what your Soul Purpose is, your unique soul characteristics and archetypes, how you can awaken any latent intuitive gifts and how we might work together to get this realised.  A plan will be revealed for you as to where your innate intuitive gifts lie, who you might be working with (in Spirit and in the real world), and how you might best go about developing those for your highest good.
You will also be given guided meditation audios for your own use that will assist you during this process.
There is no obligation to follow through with a full program after this initial session.
It is subject to agreement by both parties (and the Spirit world). Note, this is a 1-on-1 online program.
If you would like further information immediately on packages costs, please contact Dana.
Otherwise, once you book in for your first Soul Coaching Consultation online this information will be emailed to you