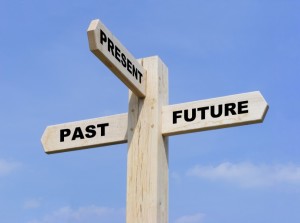 "Eventually we will all understand that all wisdom is within us, and as we remember, practice and access this wisdom, we will become our own best teacher."
- Dr Brian Weiss
A regression session uses a light meditative state to allow you access to your higher mind (via your subconscious). It is designed to unlock memories and knowledge by dissolving blocks in the conscious mind and facilitating connection with our soul consciousness.
Upcoming Events
There are no upcoming events.
What is Regression Therapy?
Regression therapy is a powerful tool to clear frustrating, longstanding issues in the psyche that may have had little resolution through more traditional methods of healing. While regression can be confronting, it can also be used to remember empowering and uplifting moments, not just the death scenes!
Through regression therapy we come to realise that we are souls living a human incarnation. That in truth, we never die. Experiencing a regression session for yourself is the ONLY way to understand this. And this understanding can result in a significant shift in possibilities for you!
One session can be enough to eliminate physical, mental and emotional symptoms and allow you deep insight into your soul purpose. It can provide you with a new appreciation for the roles and relationships that have come into your life. Don't worry, it is a gentle process and you are always in control.
During a session you may go into a present life memory, a past-life or visit in-between lives. Regression works by accessing your higher consciousness (subconscious) which records all memories as far as your soul has existed. The soul knows everything ever experienced. It is mostly our conscious mind that blocks access to this information.
Hypnosis works on the subconscious mind and can be effective in reprogramming particular habits and behaviours that seem to reoccur in your life.
Dana will work with you to establish any specific patterns of behaviour you might wish to overcome and change. You are in complete control of the process. It is ideal for you to come with an open mind and willingness to go where it takes you. It is likely you will have a spiritual experience, where you will be in contact with a guide, a past-over loved one or any other being that wishes to communicate with you.
Please note that, like with all guidance sessions, you will get what you are willing to put in.
Dana Parker is a professional regression therapist, having trained with Australia's leading Past-Life and Regression Therapist, Toni Reilly. Toni has pioneered a unique approach to regression therapy, which is gentle yet results in a profound breakthrough healing. Dana builds this approach in along side techniques touted by well-known psychiatrist Dr Brian Weiss (author of Many Lives, Many Masters).