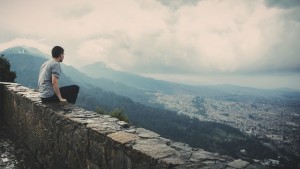 You CAN evolve, you just need to know how
Your life is yours, CREATE it.
I won't just show you.
Let me teach you how. 

Dana Parker – Spirit Butterfly
---
Sometimes life gets so tough that no matter where we try and turn, the pathway to our success and wellness appears forever beyond our reach.
We all yearn for that easy pathway forward. Yet, things can get very disheartening, and even the strongest among us can feel weak and isolated without a clear way ahead. In a minute, I'm going to show you how to get that step ahead.
Do you suffer or have you suffered from any of the following:
Anxiety &/or stress?
Feel like you're running out of time, yet going nowhere?
Feel that you should be doing something else?
Can't seem to move your life forward?
Unending curiosity about 'stuff'?
A desire to understand your true purpose?
Have fears/phobias that don't make sense?
Fall into troubled relationships?
Missing someone who is no longer in your life?
Work place stress or illness?
Chronic pain or illness?
Chronic fatigue or fibromyalgia?
Difficulty sleeping or need too much sleep?
Difficulty exercising or slow metabolism?
Addictions &/or OCD?
Dyslexia &/or other learning disability?
Unable to be assertive?
Suffer excessive feels of guilt or shame?
Lost relationships / important people in your life?
Just curious to know what's going on?
While these symptoms and situations may appear broad and disconnected. They are all the consequence of energetic blockages (in our body, mind or soul) that prevent us from gaining the upper hand in opportunities, in health and in wellness.
Life does offer us challenges. While this may sound strange, it is usually not the challenges themselves that matter, many are out of your control. It is the way we perceive them and how we allow them to change us, that can turn a potential growth opportunity into chaos, destruction and disaster.
This is where an Intuitive Guidance session can help start your journey to understanding and healing.
In one reading we can come to understand the real situation and decide on an effective strategy forward.
Intuitive guidance may involve a range of reading, facilitation and healing modalities, such as: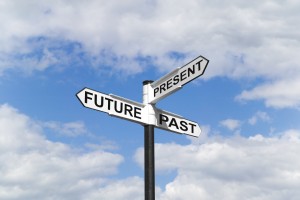 energetic and auric reading/healing;
past-life & regression therapy and hypnosis;
psychic mediumship;
tarot and oracle card readings;
dowsing;
guided mediation; and
movement meditation therapy.
A good intuitive therapy offers more than just a service that just tells you about a possible future. It is about discovering the real situation, what underlies it and how it continues to influence the present. It also considers what you want and facilitates the most effective process, for your highest good.
Establishing which energetic blocks prevent you from achieving a satisfying life allows conflicts to resolve and opportunities to open up. It can allow you to awaken, enable self-healing (which we are designed to do), and to reclaim the power to create your life.
Interested?
Why don't you book a session, and try it out. You'll be surprised how much fun it can be!
To read more about my philosophy, click here.
To read more about my services, click here.
To read more about me, click here.