So what's in store for you this June?
In this month's channelled message, I was contacted by four beautiful sentient beings of light, each sporting a beautiful set of massive birds wings. They called themselves the "Bird Tribe", a collective of beings currently observing our planetary system and the struggles our environment and civilisation faces in the grips of significant significant polarity changes.
An individual with wings of a Falcon stepped forward and identified that this group of beings make their way from what some might call the "Dog star", otherwise known as Sirius. He tells me he is known as Horus.
Horus says that now is not a time to make changes or quick rapid fire decisions. June is about feasting your eyes, instead, on the future potentials and possibilities from a more strategic vantage point, high above the situations amassing for individuals in their daily lives.
Take your lowering mood and slowing down metabolism as an opportunity to observe your inclinations. Before jumping in and reacting to things in the moment pause long enough to take a bird's eye view of the situation. Am I needing to make a judgement about what is happening to me now like it will be fixed and forever? Or do I recognise that the increasing cold weather and lessening light has a profound effect on me that makes me wish to simplify my life, to hide and take shelter from harsh environments? Don't confuse this with a genuine anxiety about your life and your future.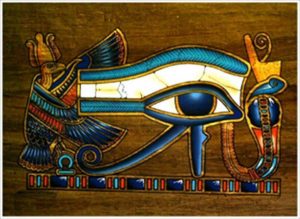 If you feel you need to 'react', pause and consider yourself in no particular hurry. At least, not for the month of June.
If extra time in your life is what you need, make an effort to refuse more invitations from others. Consider even taking a sick day, to mentally and physically regroup. Be gentle and nurture, rather than make rash decisions that seem right at the time. Remember, life is a journey. Expecting perfection at every moment can back fire into decisions that do not serve the eternal you. The time will come. Timing is yours to choose, sure. But if something feels uncomfortable, is it because it is not meant to be? Is it that the time is not right? Or is it just because it's cold, and you'd much rather be in front of the fire with a steaming bowl of soup in your hand and your bed socks on?
There is no hurry for June. All will be well. You can press pause for a while. There are secrets to reveal in a few months time. You'll want to be rested and rejuvenated for then, so do so while you get the chance to.
Go now. Recognise your freedom to choose your responses now and respond with a 'no' or a 'not yet', for we all have this. If you can't recognise this, make the time to get better at recognising it. For it is most certainly there. You need practice at saying 'no', so do.  Your capacity to feel comfortable in your own skin is vital for the evolution of the planet.
Peace be with you, in the heavens.
~ Horus
Yours in evolution, always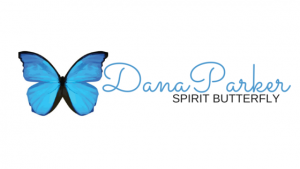 Can't wait?
Book a psychic reading to find out what is really going on.
Sessions available in-person, via phone or skype, and via email.
You can book directly here.
To read more about my philosophy, click here.
To read more about my services, click here.
To read more about me, click here.
ABOUT THE AUTHOR
Dana Parker is a natural intuitive with an inquisitive mind and desire to see the world for what it truly is.
Her quest to know about things, and about people, has taught her that the most valuable thing we can do, is know ourselves, so that we can then truly know others.
Like many, Dana has experienced true and debilitating fear during large parts of her life. And through this, she has discovered spirit and evolved to be a talented psychic medium, past-life regression therapist, movement and energetics therapist and healer.  After discovering the value of spirit work for herself, she became determined to facilitate this experience for others.
Her clients are now also strong advocates of her work, after experiencing significant shifts following only one session.
Dana is a certified regression therapist, and has studied with the Australian regression therapy pioneer, Toni Reilly (of Soul Life) and the infamous Dr Brian Weiss (author of Many Lives, Many Masters).