When:
19/03/2017 @ 12:30 pm – 5:00 pm
2017-03-19T12:30:00+11:00
2017-03-19T17:00:00+11:00
Where:
Spirit Butterfly Headquarters
Scott St
Elwood VIC 3184
Australia

Contact:
Dana Spirit Butterfly
0403 192 867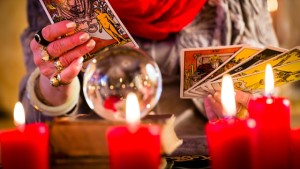 The Secret to Reading Oracle Cards
– Half-Day Course
The Soul is an endless pool of knowledge, whose access depends solely on one's curiousity and openness to discover the deep pools within …
Is this the first step for you?
Learn how to read oracle cards for yourself or for others.
Instruction will be provided on:
How to use cards & dedicate them to your task
How to use crystals and intention to clear cards & sever ties
simple card spreads to suit your reading style
How to ask questions around love, money, work, relationships &/or health
Simple techniques to further develop psychic skills
How to do in-person and distance readings
This class offers a full sensory developmental experience and a working knowledge of an oracle card deck of your choice!
Cost includes instruction, props, psychic exercises and a number of recorded meditations.
You will also receive a certificate of completion and an opportunity to join an online network to practice after the course.
If you do not own a set of oracle cards, one will be made available for your practice.
Alternatively, a new deck can be provided at cost. Limited spots available.
What do you need to do?
Booking 1 week prior with a $50 deposit.
Full payment of $88 (minus $50 dep) on the day.
Late bookings accepted ONLY if space
(SMS to confirm 0403 192 867).
Book ONLINE or contact to receive payment & booking details.
**Note: there will be a break for lunch