When:
09/04/2017 @ 2:00 pm – 5:30 pm
2017-04-09T14:00:00+10:00
2017-04-09T17:30:00+10:00
Where:
Spirit Butterfly Headquarters
Scott St
Elwood VIC 3184
Australia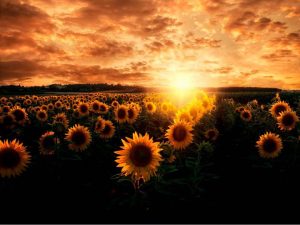 Past Life, Between-Life & Soul-Life Workshop
– Group Session
The Soul is an endless pool of knowledge, whose access depends solely on one's curiousity and openness to discover the deep pools within …
Is there a piece of you, deep deep down, that you feel may be missing?
Are you having difficulty explaining how or why you feel some of the things that you do?
Are you curious about Past-Life exploration?
Do you want to know what happens between our lives?
Well, this is an opportunity for you to explore these questions and then some.
WHAT IS IT?
This session uses a light meditative state to allow you access to your higher mind (via your subconscious). It is designed to unlock memories and knowledge by dissolving blocks in the conscious mind and facilitating connection with our soul consciousness.
WHAT WILL IT DO?
It will help you to clear long-standing and frustrating issues in the psyche that may have had little resolution through traditional methods of healing. It can help you understand your emotional reactions the people and the world around you.
Do you have any phobias, reoccurring habits or chronic conditions, or even reoccurring dreams? Sometimes regression sessions can help us understand these and allow us to clear them from our lives for good!
Of course, regression therapy can also be a whole lot of fun too!
I mean, who doesn't want to know what they were in a past life!?!
WHY DO IT IN A GROUP?

We can utilise collective energies to lift up into a higher frequency for a stronger soul experience

In a group, the main focus is not on you, allowing you to have a more intimate internal experience, if this is what you prefer

Together, we will regress for longer and visit more than one experience

You get to share your experience with others that are going through similar things and who support you!

The fee for a 1-on-1 session might be too much for you.

WHAT DO I DO?
Book your spot and just bring some water, comfortable clothing & a notepad/pen.
COST? $65
WHEN? Sunday 18 June, 2pm – 5:30PM
WHERE? Spirit Butterfly Headquarters, Scott St, ELWOOD VIC
BOOK – Yes please! Bookings close Thursday week prior
via online Click HERE.
SMS 0403 192 867 questions.
Space is limited.
QUESTIONS?
Contact via form or 0403 192 867 (Dana)
N.B – Don't worry. Regression therapy is a subtle and gentle process. You are in complete control the whole time and it is not a difficult experience to get right! You will be guided through the process.
Your facilitator is experienced in managing energy in a group. Dana will hold the space for you for a safe experience. You may not even notice there are others in the room! During a session you may go into a present life memory, a past-life or visit in-between lives.