When:
05/03/2016 @ 12:30 pm – 1:30 pm
2016-03-05T12:30:00+11:00
2016-03-05T13:30:00+11:00
Where:
House of Three - Elwood
157 Ormond Rd
Elwood VIC 3184
Australia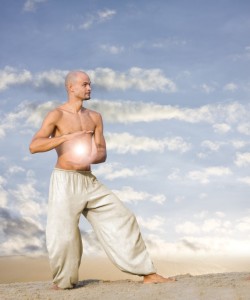 Movement Meditation by The Butterfly Technique
Want more energy, vitality, or focus?
How about improved sleep/appetite?
Lower stress levels?
Greater resilience and become more assertive?
Increasing your strength & mobility?
Get more out of your day?
Have difficulty meditating while sitting?
Want a new way to connect with your Inner world? 
What is it?
It is breath-work and meditation through gentle movement designed to energise and empower your body and support your inner work.
It will help you recognise your energy, build it, ground it, and maintain it when you're around other people.
Don't worry, it's a low impact class where you can invest what you feel you can on the day. Your facilitator is experienced in movement and energy work.
What do you have to do?
Book your spot and just bring some water, comfortable clothing, & socks.
Space is limited. Drop-ins welcome if there is room. SMS to confirm.
QUESTIONS?
Buy your ticket!

or 0403 192 867 (Dana)
ABOUT YOUR FACILITATOR:
Dana was an ordinary girl living an ordinary life, or so she thought. Like many, she was educated in the usual schooling then found herself almost haphazardly taking on university. Not long after graduation she took up a highly sought-after Graduate position in a big organisation that led onto a successful career in upper management, except.
The daily grind and long hours in a highly pressured office environment eventuated into a debilitating illness. Of course, this happened over a period of time, and the beginning of her story is not that uncommon in the modern world. At least, it isn't any more.
For Dana this was a massive wake up call. The debilitating physical, and consequential psychological, illness left her with piles of responsibilities and no capacity to manage the fundamentals. She came to understand that the only way to get back in control of life was to evolve. In transforming her life, she became a Butterfly. You can too!
Professional Bio:
Dana graduated with a B.A (hons) from the University of Adelaide. She is a CELTA certified English as a second language Teacher, has trained in the Polestar Pilates method, is a Certified Secret Elements Qi Gong Practitioner, and is considered one of Australia's foremost Argentine Tango specialists (Tango Butterfly) for over a decade.
She has over a decade of experience as a successful manager of people and projects, and as a corporate trainer.
A life long studier of dance in all forms, Dana has also studied martial arts, yoga, meditation, hypnosis and a variety of energy healing modalities involving chakra clearing and meridian systems.
She exemplifies a balance of skills in body (movement), mind (intellect), and spirit (emotional intelligence) sought after by many, yet acquired by so few in this modern world. As all healing practitioners should. Dana is considered a gifted and generous teacher, trainer and mentor, with many accomplishments in these fields both professionally and personally.
Dana is registered as a Dance Movement Therapist, Regression Therapist, Intuitive Counsellor and Energetic/Energy Healer with the International Institute for Complementary Therapists.
Testimonials:
"Dana's classes are a fun enthusiastic class, which allows me to reflect upon my own self and to learn practices that I can use in my daily life." – Phil C.
 "These classes are incredibly valuable to learn how to use the breath and body to relax and be more energised. There was no fear or distrust just a wonderful sense of letting go and allowing the body to respond. This was by far my favourite class." – Elly W.
"Dana has an awesome way of sharing her knowledge about dance and movement with everyone. She hones in on your particular body movement or lack thereof 😉 and tailors instructions to help you get the most from your body to imprint it into muscle memory! She us fun and disciplined in just the right amounts!" – Bree A.